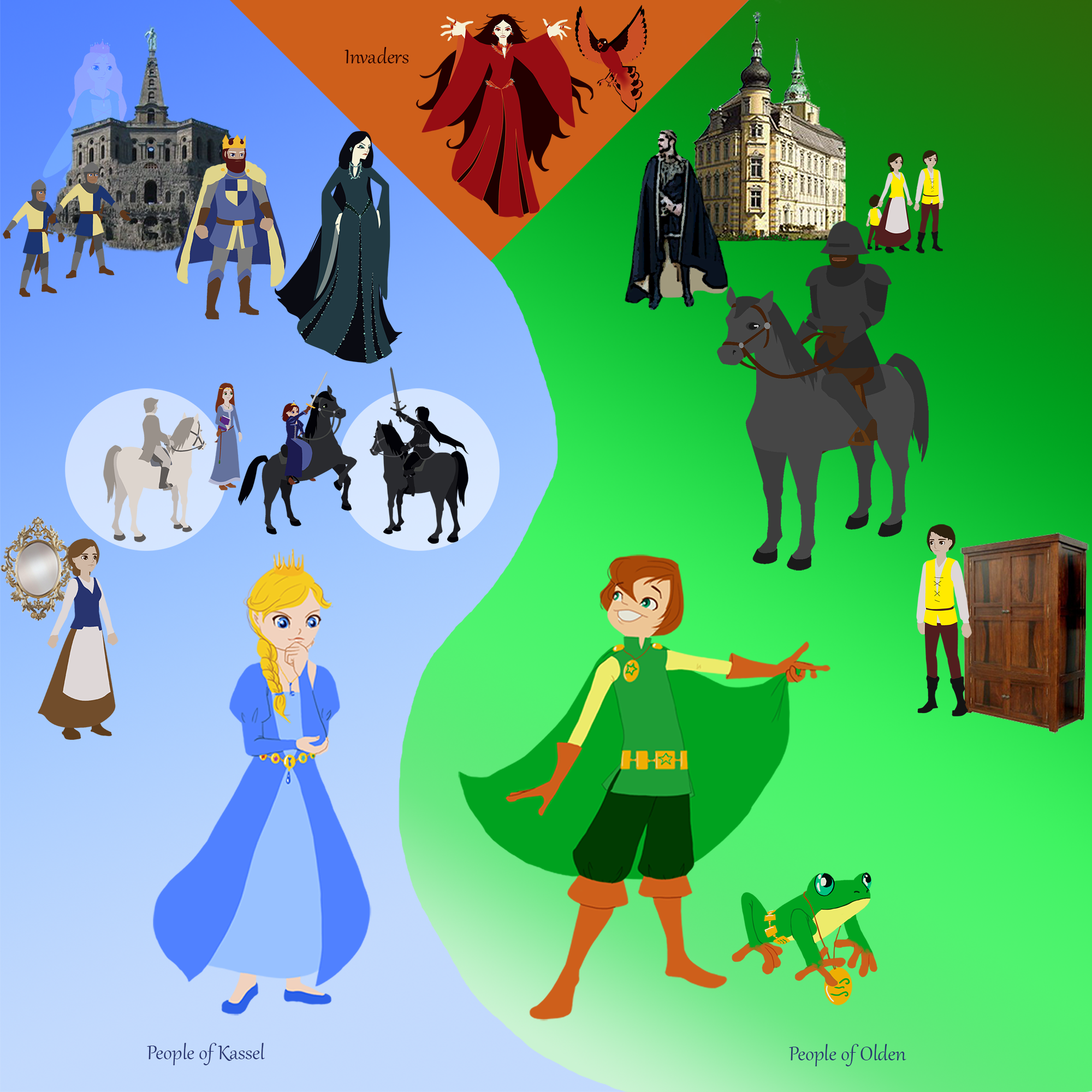 The eldest princess, Ramona, is clever and kind.
The second princess, Hilda, is brave and beautiful. The youngest princess, Emma, is a True Princess. She has been taught that one day her prince will come.
Prince Francis could be described as brash.
Iron Henry, the prince's protector, never backs down.